Beer has his own day! And it is not surprising, since Beer is one of the most consumed beverages in the world. Because of its natural and exquisite flavor and aroma, it is to be expected that everyone has ever tasted this liquid in their life. And one of the best places to celebrate it is in Isla Mujeres.
Although it arose in a small bar in Santa Cruz, California (United States), today this tradition has traveled more than half the world.
The reasons to celebrate International Beer Day are:
Gather with friends and enjoy the taste of beer.
Celebrate those responsible for brewing and serving beer.
Unite the world under the banner of beer, by celebrating the beers of all nations together on a single day.
In honor of beer day, we bring you the 5 best options to have a few drinks.
1.- El Borracho Burro Cantina
It is an outdoor bar with Mexican and regional food. Some of them not so popular but no less delicious. An example of this are kibis, which go very well with a cold beer.
And talking about beer, in El Borracho Burro it costs around 25 MXN. That is, just over a dollar and they have live music every day.
This place is well known for its excellent atmosphere, although they close early.
Their prices? Completely accessible to anyone. And the food? The best on the island. You definitely have to try it.
If you travel with your pet, this place is perfect, because it is pet friendly.
It is located near the Garrafón park and the La Joya hotel.
You can learn more about them here
2.- IceBar Mexico Isla mujeres.
Its literally the coolest place in Isla Mujeres!
Icebar Isla Mujeres is a bar made entirely of ice, hidden from the Caribbean sun and heat. The only bar where everything (chairs, furniture, glasses …), absolutely everything is made of ICE. A unique tourist attraction in this entire area of ​​Mexico.
It has prices ranging from $ 15 to $ 33 dollars, and in their facebook account they can answer any question you have. We leave it here
3.- Rock Bar
Rock Bar, located on Hidalgo in Centro Isla Mujeres is a fun little bar run by a wonderful Italian couple. They offer a friendly atmosphere, fair prices and good music. You can even request for some rock song!
Highly recommended for your Isla Mujeres visit. Especially if you want to meet new people.
People say it's the best bar on Isla Mujeres, but there's only one way to find out.
But remember, this place only have drinks.
4.- Tiny Gecko Bar Isla Mujeres.
Tiny Gecko is an awesome experience! The food, drinks and live music are great. But the best is the sight. Definitely the best on the Malecón of Isla Mujeres.Ocean side seating on the malecon with warm breezes is the best.
If you like live music, it starts at 5:00pm daily. And, if you want a drink out of the menu, bartenders will make it for you!
Don't miss this spot! It has a lot of good reviews on Trip Advisor
5.- Isla Brewing Company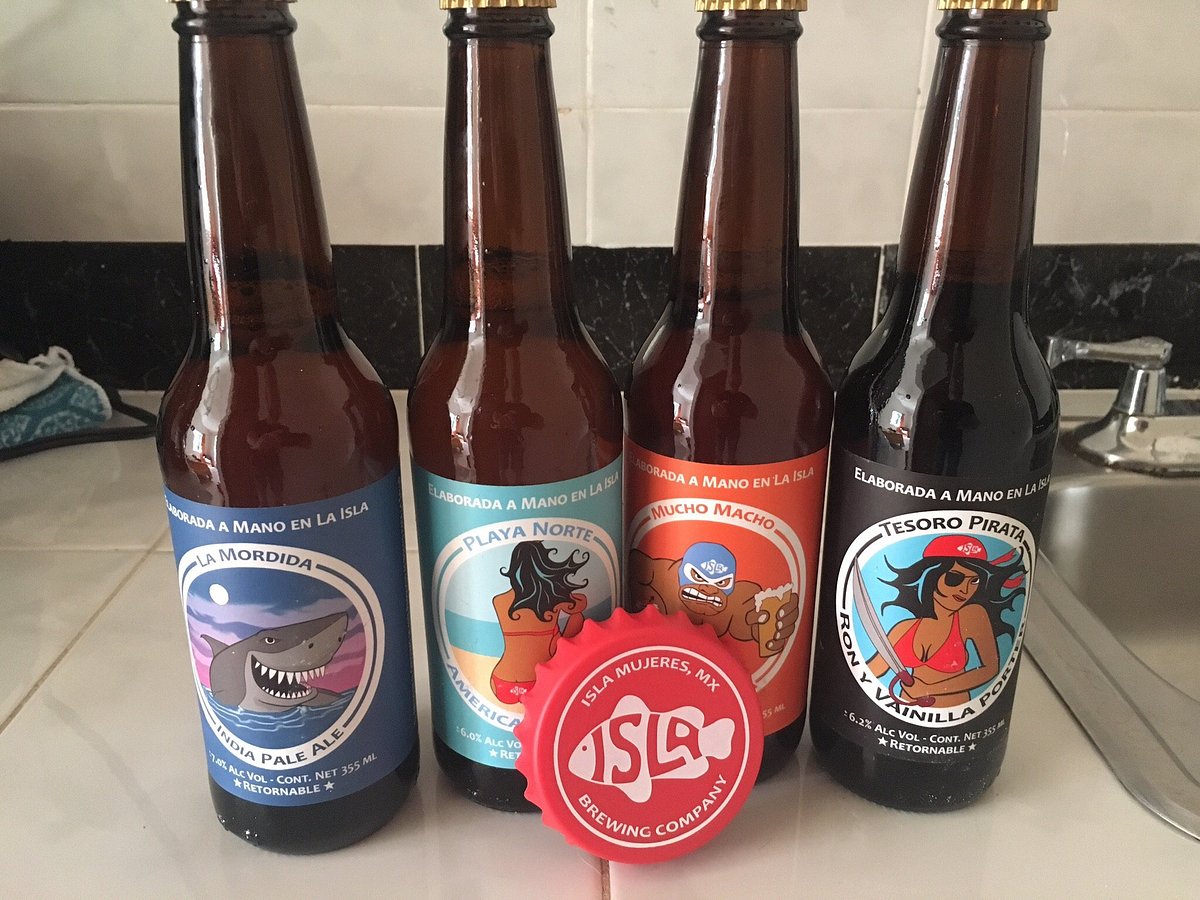 Isla Brewing Company is the first & only micro brewery in Isla Mujeres, making & distributing hand crafted beers on the island.
Come and enjoy free tastings at the tasting room 10:00 am to 6:00 pm everyday, except Sunday.
You may need a golf cart or a bike to get there, but it's worth it.
Extra option:
Catamaran Sailing Tour
If you feel that the above options are not very Caribbean, the catamaran sailling tour is all you need. They have prices starting at $ 89 plus taxes.
They have prices starting at $89 dollars (plus taxes). This includes, among other things, an open bar of drinks and an incredible party on board!
If you travel in a group, you can also rent one for exclusive use!
---
So now you know, come and enjoy of the best beaches of the world in the best hotel of Isla Mujeres.
In La Joya Hotel you can enjoy of the best of the caribbean with all the sanitary measures that will make your stay the best of all.