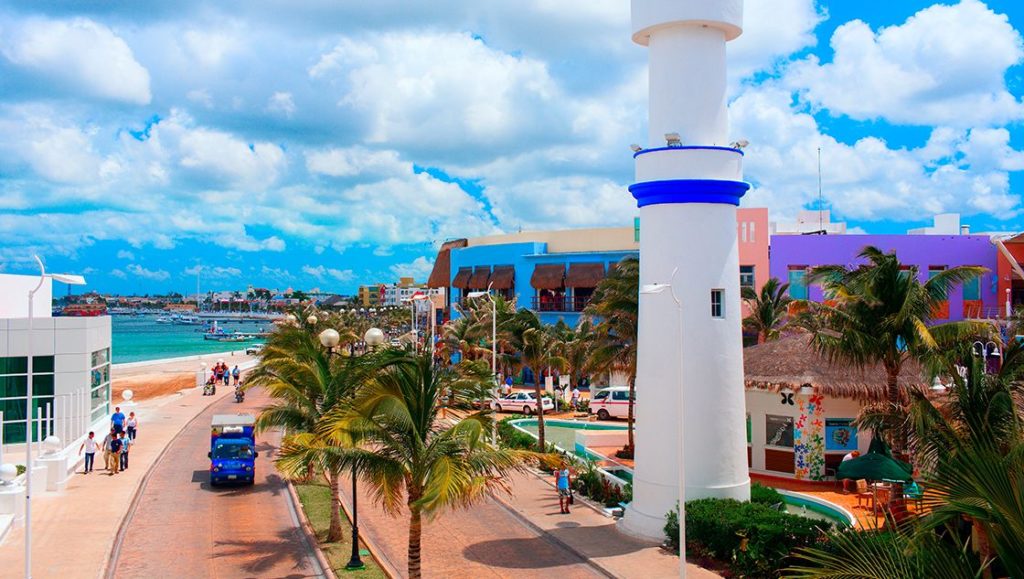 Surely you have heard of Isla Mujeres or Cozumel, two incredible islands off the coast of Quintana Roo, Mexico.

Without a doubt, they are just what you imagine when you think of a Caribbean island: white sand, a beautiful turquoise blue sea, and a relaxing atmosphere.

Knowing both islands would undoubtedly be a complete experience. However, we know that holidays cannot last forever. So, if you only have the opportunity to visit one of them. Here we will give you the information you need to make this decision.
Which has better beaches, Isla Mujeres or Cozumel?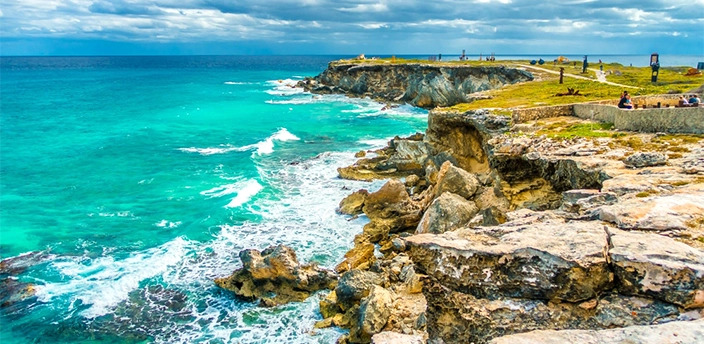 It would be unfair to say that some of them have "ugly" beaches, but we are talking about the best right?
A beach of white sand and crystal clear waters with beautiful turquoise tones and considered one of the most beautiful beaches in Mexico and the world is Playa Norte, on Isla Mujeres.
This beach is famous for its shallowness since you can walk up to 656 ft, and the water does not go above your waist. In other words, you don't have to be a great swimmer to enjoy this wonder.

The 1/2 mile long sandy area is perfect for sunbathing and practicing sports and entertainment activities in absolute comfort.
And as if that were not enough, the food and drink service offered by its bars and restaurants on the beach is first-class.
Other charming beaches on Isla Mujeres are Playa Lancheros and Playa Garrafón, in the beautiful Arrecifes Garrafón Natural Park, which we will talk about later.
Also, remember that there is no sargassum on Isla Mujeres at any time of the year. Unlike Cozumel, where there is sargassum, although not too much like in Playa del Carmen, for example. That allows you to enjoy what the Caribbean Sea has to offer.
That does not mean that Cozumel does not have beautiful beaches. It has beaches such as Palancar, considered the best on the island because it offers all its visitors the best services for snorkeling, kayaking, and parachuting.
All this is thanks to the fact that a large part of the Mesoamerican reef is there. It´´ s the best place to appreciate a great variety of tropical fish.
Which is bigger: Isla Mujeres or Cozumel?
Of these two islands, Cozumel is the biggest. It has an extension of 184.46 square miles, turne it the 3º largest island in Mexico.
Its large size has made it a favorite island for cruise ships. Hundreds of them arrive on its shores each year.
This island is ideal for touring on a Vespa or by car, even in 4×4 vehicles, because some areas are not as accessible because they are protected areas.
Isla Mujeres is 435 times smaller than Cozumel. It has an area of 0.42 square miles. It makes it ideal for a bike ride along the coast.
Another good option is to take a ride in a golf cart.
Any option will be fun and allow you to know every corner.
Which is more expensive?
Cozumel has more capacity for hotel, food, and commercial services.
As most tourists come from abroad, Cozumel tends to be more pricey. Also, it is a little further from the mainland compared to Isla Mujeres. That makes it more expensive to transport goods.
But the prices are not limited only to the food. It is even in the lodging.
Because of this, if you are traveling on a budget, it is more recommended that you visit Isla Mujeres.
Is it easier to get to Isla Mujeres or Cozumel?
It is easy to get to both islands. The process is almost the same: get to the nearest city and take a boat.
The difference is that Cozumel has an airport and can also arrive by plane.
How to get to Isla Mujeres?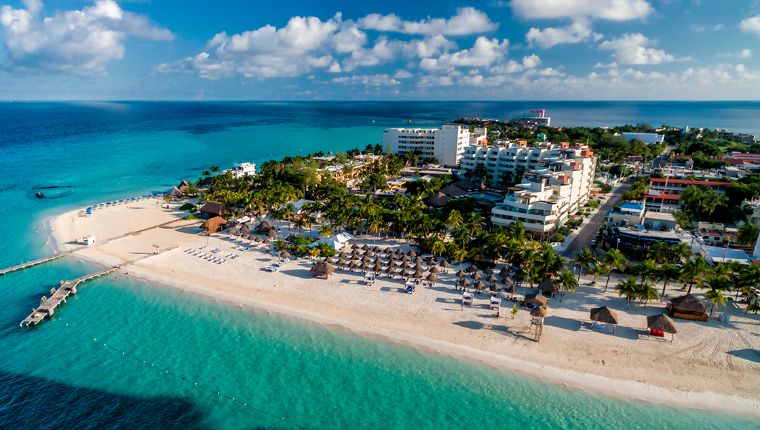 We have already talked about this , but it´ s always good to remember it.
To get to Isla Mujeres, you first need to get to Cancun. Once there, you can take a ferry to two places: Puerto Juarez or the Cancun Hotel Zone, more specifically, in El Embarcadero.
The ferry ride between Cancun and Isla Mujeres is approximately 20 minutes. There are a lot of schedules, leaving from 7 in the morning until midnight.
If you want detailed information, you can visit our blog that we did about this topic, where you will find:
How to get to the different ports by bus.
Rates and where to buy your tickets.
Transfer time.
what to eat
And much more.
How to get to Cozumel?
Cozumel can be reached in two ways: By ferry from Playa del Carmen or by plane directly to Cozumel International Airport. It can be taken from Ciudad MX (The Mexican capital) or in some cities of the United States.
The cheapest way to get there is from Playa del Carmen.
The ferry from Playa del Carmen to Cozumel leaves from the Central Pier of Playa del Carmen, a few steps from the Fifth Avenue of Playa del Carmen.
The transfer is about 35-40 minutes and the ferries set sail from 7:00 a.m. to 10:00 p.m.
Two companies offer the transfer (Ultramar and Winjet), the approximate price is 25 dollars per person, round trip. In case you want to cross your car, it would be the Calica-Punta Venado terminal.
If you are short on budget, we recommend traveling with the shipping company Winjet. The price of the trip is cheaper, but only if you pay in mexican pesos.
This advice applies to Cozumel or Isla Mujeres alike.
Which one has better nightlife?
Nightlife in tropical Caribbean and Mexican destinations is full of color, rhythm, and flavor.
Actually, none of the islands is characterized by its great nightlife. Since the people who visit them usually dedicate the whole day to activities such as swimming or diving and end up tired. That is why they usually go to bed early.
However, this does not mean that there are no places to spend a night out.
Although Cozumel has more entertainment venues due to its larger population and tourist influx, on Isla Mujeres are also good clubs and bars to have a good time as Jax Bar & Grill, Rock Bar, and Tiny's Bar.
You can find more places to party on Isla Mujeres here.
About Carnivals, in Cozumel, you can find one of the best carnivals, so if you travel on these dates, you can celebrate it.
Isla Mujeres also celebrates a colorful carnival. Its festivities of the Immaculate Conception on December 8 are very lively
Although, if what really matters to you is a place to party all night, we recommend you go to Isla Mujeres. It is only 30 minutes from the zone that never sleeps in Cancun. You will find the liveliest atmosphere in the Mexican Caribbean.
So, which island is better?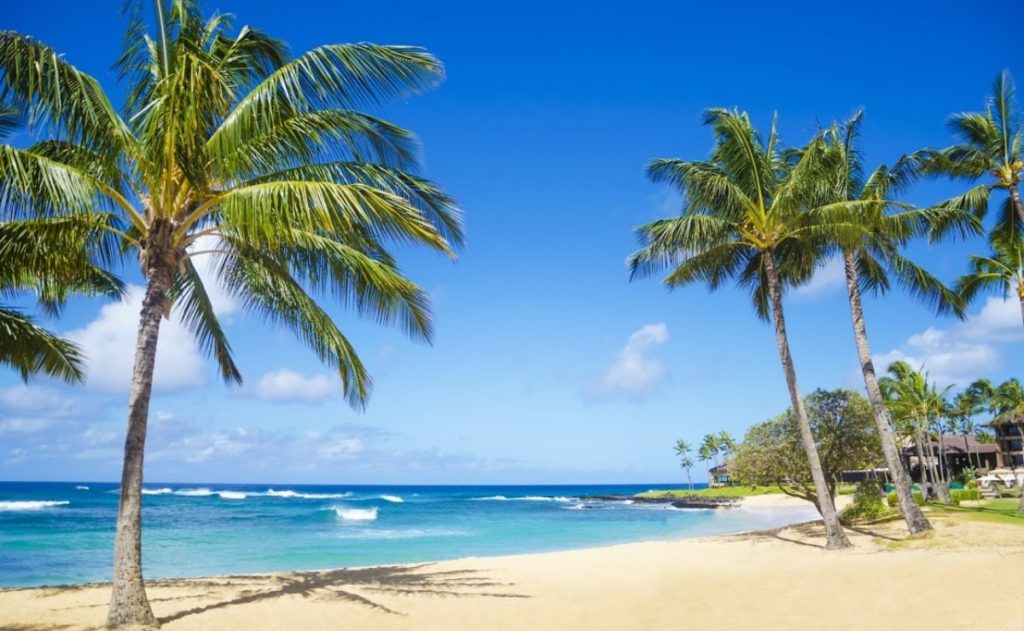 Choosing between Isla Mujeres or Cozumel can be very difficult. We cannot deny that both islands have their charm, so this decision will have to be made according to what you are looking for.
Even so, we can assure you that you will have incredible experiences and a vacation that you will want to repeat.
If you decide to visit Isla Mujeres, the La Joya Hotel will be waiting for you. With the best ocean view and a private entrance to the beach, you will enjoy your vacation 100%